Always something to do on property
With nearly three hundred acres of unspoiled wilderness, including a 50 acre fresh water lake, Cypress Cove Nudist Resort is the perfect place to actively experience nature.
Enjoy a leisurely boat ride around the lake. You'll see plenty of native birds, perhaps a turtle or two, and maybe even an alligator! If you'd like something a bit more active, we have plenty of sports facilities to keep you busy. Play a game of tennis or Pickleball, shoot hoops, or hit the golf course. We've got equipment to loan, so everything is available.
Maybe renting a bike or golf cart from Kirb's Carts 'n' More is more your speed. It's up to you. Something is always going on at Cypress Cove Nudist Resort!
Just outside Orlando, Florida
Orlando, a city in central Florida, is home to more than a dozen theme parks. Chief among its claims to fame is Walt Disney World, comprised of parks like the Magic Kingdom and Epcot, as well as water parks. Another major destination, Universal Orlando, offers Universal Studios and Islands of Adventure, with the Wizarding World of Harry Potter straddling both
1. Orlando's Thrilling Water Parks
Orlando's themed water parks offer an ocean of wonderfully wet experiences you won't soon forget — including water slides galore, miles of lazy rivers, and some of the best wave pools in the country. Slather on the sunscreen, grab some cool sunglasses and a waterproof camera, and get ready to dive into the splashiest fun imaginable at incredible water parks throughout the destination!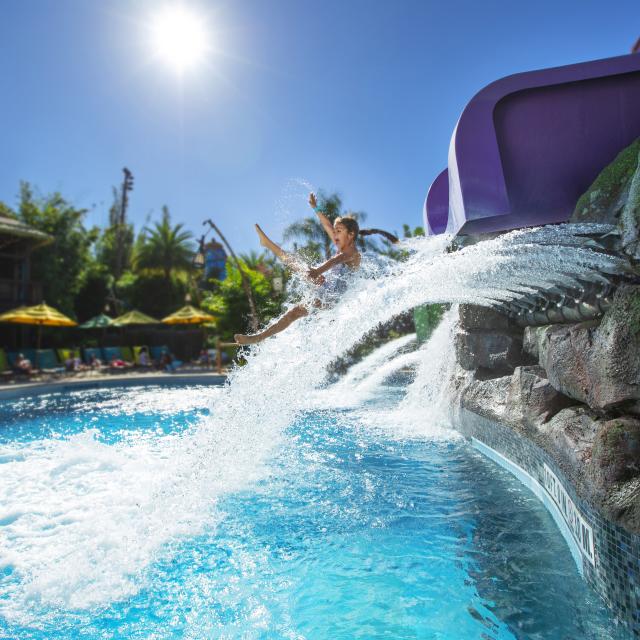 2. Universal's Volcano Bay
From thrilling water slides to secluded waterfalls, Universal's Volcano Bay at Universal Orlando Resort is a water theme park like no other. Split into four distinct areas anchored by the towering, 200-foot-tall Krakatau volcano, the park is a stunning testament to the Waturi philosophy: "Water Is Life and Life Is Joy."
3. Disney's Blizzard Beach® Water Park
Presented as a ski resort melting in the Florida sun, Disney's Blizzard Beach Water Park at Walt Disney World Resort features ski slopes and toboggan runs that can be enjoyed as slushy, downhill waterslides, plus a chairlift that transports swimmers and sliders instead of skiers. But despite the wintery setting, the water's always warm!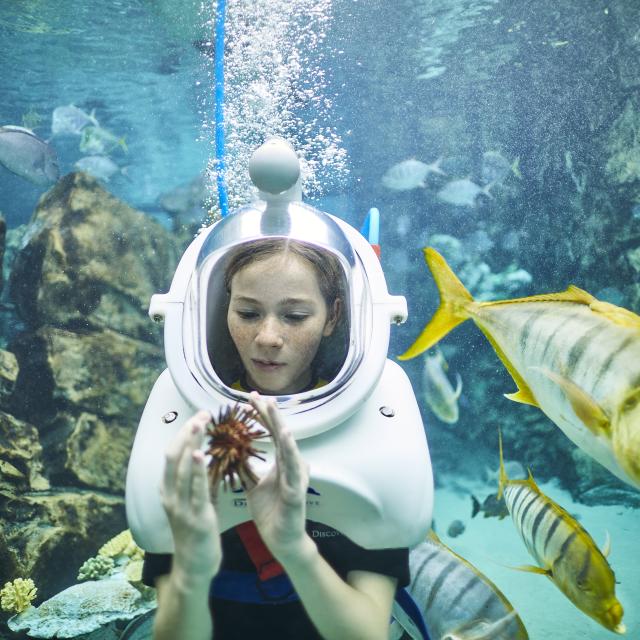 4. Discovery Cove®
Visit paradise without a passport at Discovery Cove, where your family can get close to bottlenose dolphins, snorkel through coral reefs or lounge about in your own private cabana with all-inclusive amenities, such as meals, snacks and beverages throughout the day.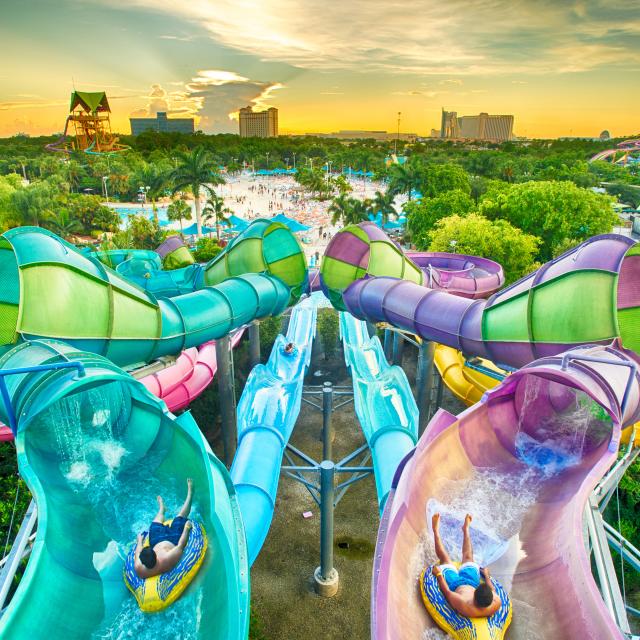 5. Aquatica® Orlando
Part of the SeaWorld® Orlando family, Aquatica Orlando combines lush beaches and wave pools, unique animal experiences with Commerson's dolphins and an exotic fish grotto, and a playful personality.
6. LEGOLAND® Florida Water Park
If you're visiting Orlando with little ones, you can build a day of aquatic fun — literally — at LEGOLAND Florida Resort's onsite water park, which is available as an add-on to regular park admission.
7. Orlando's Outdoor Adventures
Orlando also offers a ton of unforgettable eco-friendly adventures — and there's never been a better time to immerse yourself in our greater outdoors. Gear up for a wild time and get away from it all with kayaking, zip-lines, off-road adventures and more!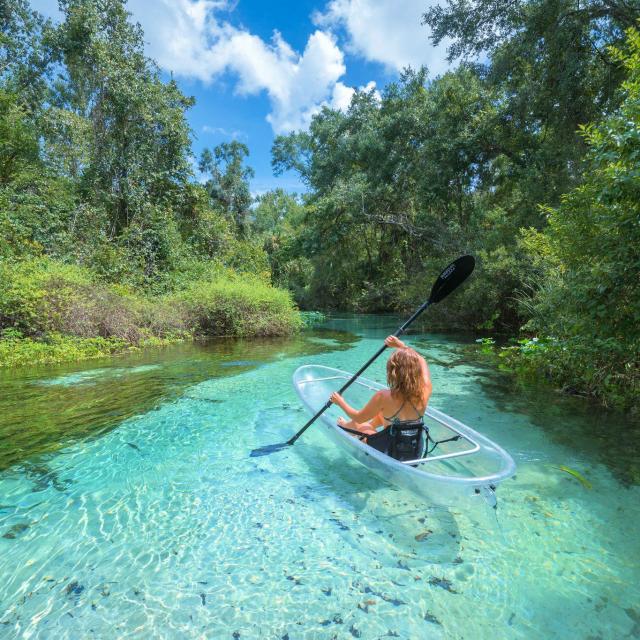 8. Aquatic Outdoor Adventures in Orlando
Orlando offers many opportunities for kayaking and canoeing, where you can experience tranquil, enchanting adventures on Central Florida's pristine waterways and crystal-clear springs. Discover natural springs throughout the Orlando area.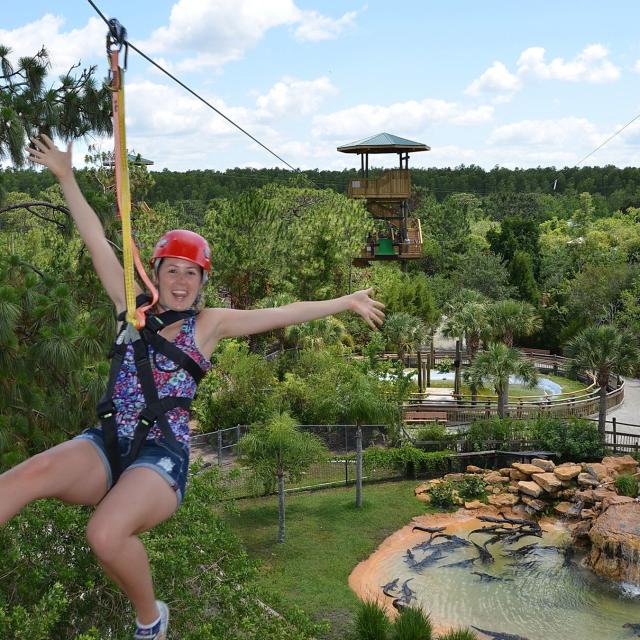 Whatever you choose to do, you'll surely have a great time during your visit to Cypress Cove Nudist Resort. Of course, once you take off your clothes and relax by the pool, do you really ever want to leave? No matter your mood, there are plenty of fun activities just around the corner.